FYE Correspondent Raymond Pun recently interviewed Melissa Harden First Year Experience and Anna Michelle Martinez-Montavon, Instructional Design Librarian from the University of Notre Dame. Their conversation explores how the Hesburgh libraries support the FYE through embedded services and faculty professional development.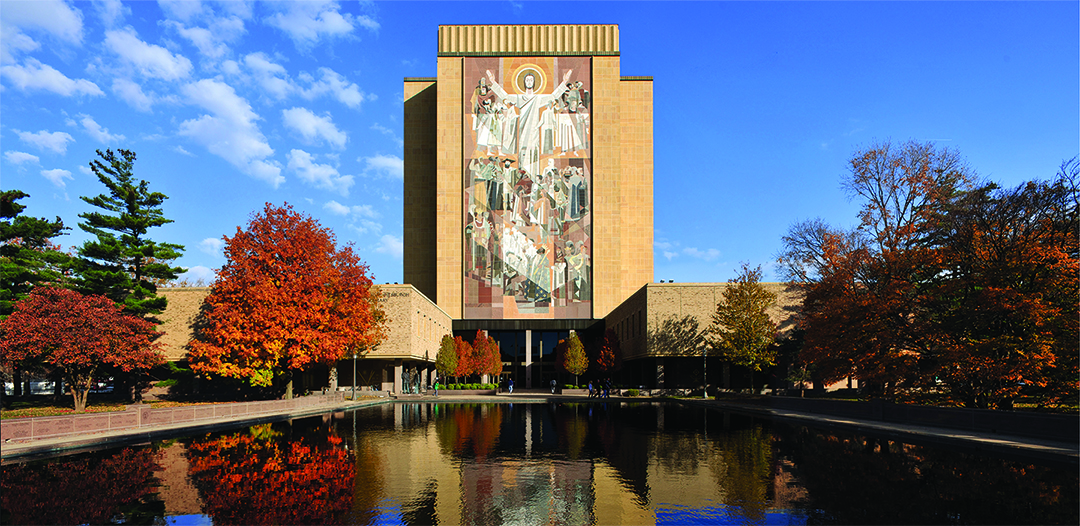 Ray: Thanks for speaking with me! Can you tell us about your role, and briefly describe the FYE activities that you and your library have done recently?
Melissa: I'm the First Year Experience Librarian at the University of Notre Dame Hesburgh Libraries. I am the liaison to the First Year of Studies (http://firstyear.nd.edu/) and the Writing and Rhetoric program here. Anna Michelle Martinez-Montavon is the Instructional Design Librarian. We work together on many of our projects.
Last semester, we redesigned the information literacy assignment for the required first-year experience course. I'm currently in the process of assessing student responses to the previous version of this assignment from last year to see if there are ways we can improve it in the future. We are also working together to engage with faculty who teach University Seminars, which are writing-intensive courses in the disciplines. All first-year students are required to take a University Seminar, so we've been working with faculty scheduled to teach those in upcoming semesters to embed information literacy into their courses. I also do quite a lot of teaching! I love working with first-year students in the Writing and Rhetoric courses.
Anna and I also restarted a mini professional development series for the other librarians who teach information literacy sessions for Writing and Rhetoric, which has been really fun and has generated great discussions among this group of librarians. One of the other projects we've worked on is rewriting our information literacy outcomes for first-year students. I recently presented these outcomes to the faculty in the First Year of Studies, and they were very well received. They asked great questions about the outcomes and the way we wrote them, and they also shared with me just how important they think this work is.
Ray: Why do you think it is important for libraries to be involved in supporting the FYE?
Melissa: The first year is such a foundational time, but it can also be overwhelming for students to get acclimated to the campus environment. I think it's important to provide students with opportunities to discover the Libraries and all we have to offer, as well as help them get started with engaging in undergraduate research.
I've heard from students at the end of their college careers that they wish they'd known more about how to do research and how to use the library earlier on. I recently attended our undergraduate advisory board meeting and heard seniors say, "Learning how to use the library and use these resources should be required in the first year!" We continue to work hard to develop relationships across campus in order to connect with students as early on in their undergraduate careers as we can.
Ray: Those are interesting points. What's next for FYE support in your library? What are your upcoming projects or activities that you are working on now?
Melissa: Anna is redesigning our information literacy tutorial. I'd like to redesign some of our library guides geared toward first-year students in order to complement the modules in the redesigned tutorial, so I'm beginning to think about what that will look like and how the tutorial and related guides can be embedded in first-year classes. We're also starting to plan a large curriculum mapping project. From there, we are going to develop information literacy outcomes for the remainder of the undergraduate experience.

Melissa Harden is the First Year Experience at the University of Notre Dame, where she works in Hesburgh Library (the building with the "Touchdown Jesus" mural). She received an MSLS from UNC-Chapel Hill in 2013 and a BS in Elementary Education from the University of Illinois at Urbana-Champaign in 2007. Before going to grad school, she taught fourth grade for four years in North Carolina. She has several hobbies, including baking, reading, and quoting movies.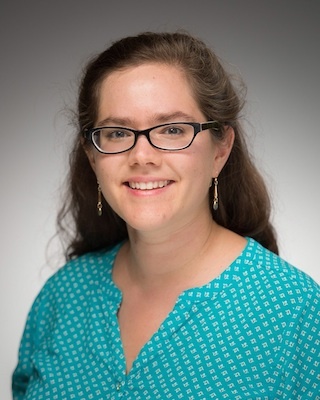 Anna Michelle Martinez-Montavon the Instructional Design Librarian for the HesburghLibraries at the University of Notre Dame. In this role, Anna collaborates with other librarians, faculty, and staff to develop in-person and online educational learning and engagement opportunities that enhance student research and critical thinking skills. She is interested in critical approaches to information literacy instruction and education technology.